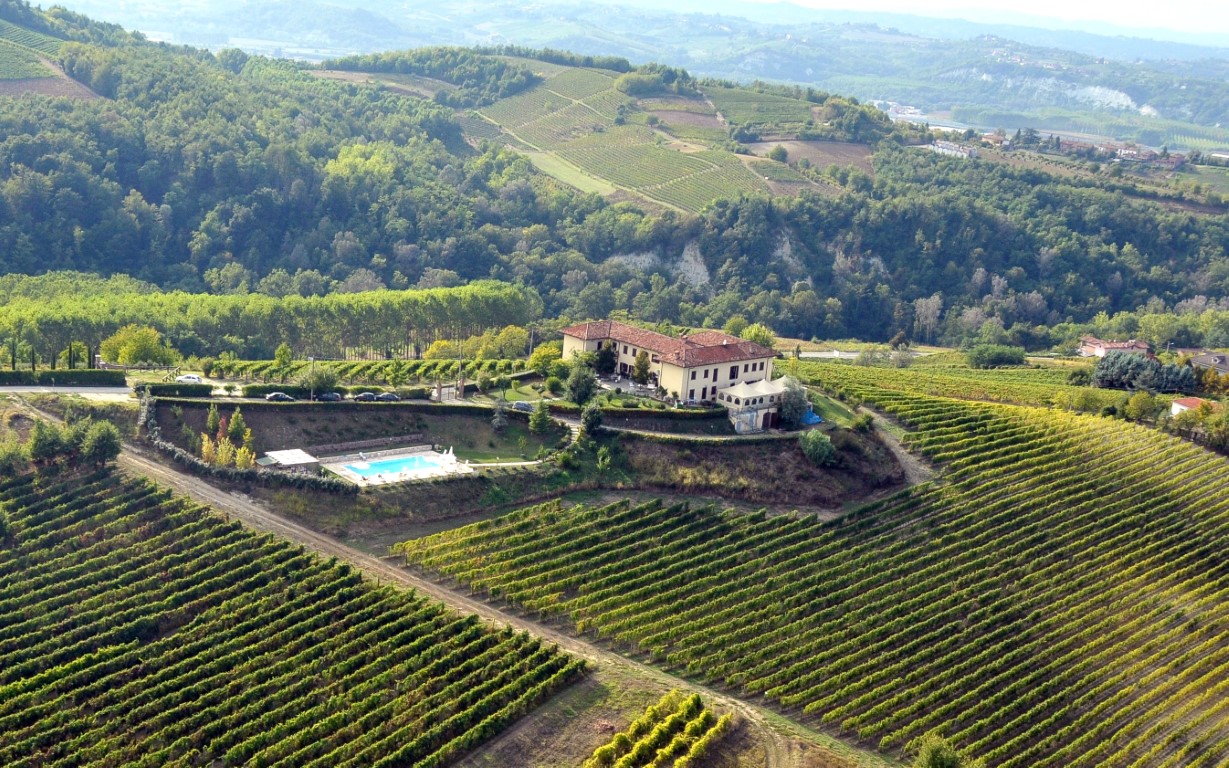 Welcome to the Valley of Moretti Adimari Wines
Isola d'Asti, Italy
Nestled in the magnificent Monferrato, Unesco world heritage site, you can discover the pleasures of rural Italian life; Connection to the land, Passion for wines of excellence and Respect for gastronomy as a cultural expression.
The incredible views provide the perfect backdrop to our award winning winery, state-of-the-art events space, gorgeous 19th century farm house, and self catering apartments.
Stop by for a wine tasting or for the ultimate feeling of escape, stay longer to relax and unwind in our beautiful lodgings. Enjoy time by one of the spectacular pools set amongst the vines and be sure not to miss our famous al fresco dinners served at sunset with spellbinding panoramas of the Alps.
Our friendly team look forward to welcoming you, and it is their heartfelt dedication and talent that brings the true beauty of this hidden gem to our guests, each and every day. We hope to see you soon.
Accommodation
+39 0141 960603
info@briccosangiovanni.com
Wine Tastings & Sales
Tel +39 0141958002
info@morettiadimari.it
Events
Tel +39 0141958002
partner@morettiadimari.it